Computer Diagnosis & Repair
Nerds 2 You uses the most advanced tools in the industry to diagnose computer problems. PC doctor diagnostic tools test all aspects of your computer or laptop hardware and can even diagnose a computer that won't turn on. PC Doctor is the global leader in PC diagnostic solutions and allows us to accurately diagnose all hardware issues with your computer.
Virus Removal
Computer is running slow? Toolbars and icons suddenly appear or disappear? You cannot access your task manager? Your CPU is always at 100%? Are you getting pop up messages about purchasing anti virus program? We offer on site computer virus removal. We will clean up your computer and get you back on line safely in no time.
Computer Repair
We are qualified to fix computers of all makes and models. Nerds 2 You service technicians are close at hand. We upgrade computers. All computer components are upgrade-able including your hard drive, memory, or cpu – processor.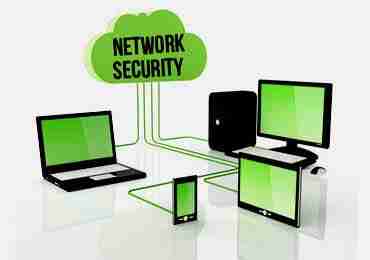 Networking
Nerds 2 You will optimize your IT infrastructure, making your business more agile and responsive. Improved data recovery and business continuity will help secure your data and avoid costly losses. Whether you need to optimize your current infrastructure or prepare for the networking realities ahead, Call Nerds2You.
Small Business
Bring our experts to your business. We offer a range of consulting services which are designed to help your company reach it's potential. Whether you're looking for a small tweak or complete overhaul, Our services are available at a fraction of the cost of an IT department.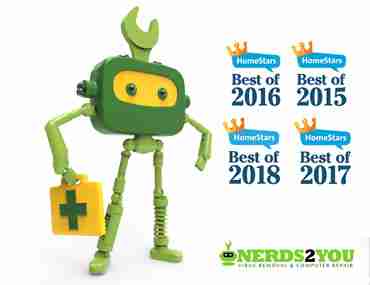 Why we were voted Edmonton's Best Computer Repair Service 
All repairs and diagnosis are performed at your home or office. There is no need to drop your computer off at a shop for days or weeks at a time. We offer a timely diagnosis and a quality repair, all meant to get your system up and running like new again. Computer repair and virus removal are only part of the services we can help you with.  If you have a question in regards to when we can help you solve your issue, don't hesitate to call us.
Efficient, Reliable Computer Repair
Nerds 2 You is Edmonton's Computer Repair Company. We are mobile and come directly to your home or workplace.
We have parts available and will do our best to get your problem fixed or your network setup within a reasonable timeframe.
Fair and Reasonably Priced
Our Services are priced fairly , and by some considered a great deal, considering the time and aggravation Nerds 2 YOU saved them with a timely repair. We guarantee our work also.
Nerds 2 You accepts Visa and Mastercard and Interac Debit to make it easy.
Knowledgable and Friendly
Our friendly and knowledgeable staff will provide you with the details of all services being performed, can advise you on methods to prevent future issues, and will get your computer up and running again in a timely fashion.
We are available same-day or next-day, so downtime is always kept to a minimum.
Nerds 2 You and it's owner has been servicing my personal and company computer, hardware/software and network needs since 2004 and I have been a loyal follower/client ever since. His support has evolved over the years and now is our trusted and main I.T. guy. I went from owning a small business, to growing and evolving into a local large restaurant/pub/hospitality business and our needs and demands have grown. Nerds 2 You has been quick on service calls and resolutions have come in a very timely fashion. We have not been let down waiting for new, replaced or repaired equipment which is hugely important for our needs. I would definitely recommend this company for anything big or small.
David Wilk
I had been trying to get a hold of my regular computer repair person for 2 weeks without success when I saw Nerds 2 You's ad in the Coffee News. I gave them a call and he was able to come out within an hour. My computer was back up and running in no time as well as it is running much faster. What a great job! I would definitely call Nerds 2 You again and highly recommend them.
We are mobile & come to you!
Hours: Mon-Fri 8:00 am to 8:00 pm
Hours: Sat 11 am to 6 pm